Is your latest design secure? What about third-party devices or software you use? Root Labs offers design and review assistance to help you with these tough questions. Our expertise includes crypto, embedded systems, reverse-engineering, operating systems and device drivers, and software tamper resistance.
Contact us for more details on how we can help you secure your design.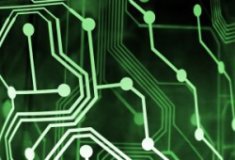 Our staff also spends time regularly in R&D. This research allows us to provide cutting-edge insight into solving tough security problems. We talk at conferences like Blackhat and RSA each year. We write articles about the latest security advances on our blog, and we give back to the community by contributing to open source projects.
News
We launched SourceDNA, a revolutionary web service that scans iOS & Android apps, performing in-depth similarity analysis on their code. Check it out!